Today we would like to talk to you about a new brand that we have introduced in our supermarkets. It is Arganour, a manufacturing and distribution company of body, facial and hair care products born in 2013, specialised in natural and organic cosmetics with a Moroccan spirit.
ARGANOUR
Their main objective is that everyone can enjoy the best 100% natural and organic cosmetic treatments thanks to Arganour products.
Arganour rigorously selects each ingredient for the elaboration of its products, always using natural raw materials. They follow a very strict process and quality standards, in addition to having a control at all stages of the production process, which guarantees the highest quality in all its products, without having to test or use animals during any stage of the new process, thus becoming a crueltyfree brand.
Its laboratory produces all 100% natural and ecological products of high quality such as vegetable oils, facial creams, masks and serums, without any biodegradable or petroleum derivatives, or micro-plastics, etc.
Innovation and quality are one of their fundamental pillars, always under a criterion of sustainability. To this end, they have laboratories where we apply techniques and processes that ensure that the properties of the raw materials are not lost in the manufacture of their cosmetics, always respecting the environment. They work with quality raw materials in order to obtain the best products, and they try to make these products accessible to everyone.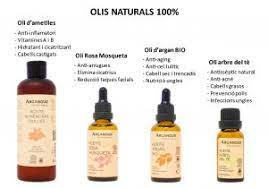 BRAND PHILOSOPHY
The commitment to quality is one of their raisons d'être, always betting on the highest quality of their raw materials.
Their philosophy is based on 10 very important points:
To offer 100% natural and BIO certified products.
Use quality raw materials, dispensing with the use of toxic and polluting chemicals.
To work on the basis of cruelty-free and environmentally sustainable practices.
To have certificates that guarantee its commitment to caring for nature and the organic and vegan composition of the products.
Manufacture based on a traceability and control programme at all stages. Approved clinical testing.
Innovation as a pillar of the production processes.
Ensuring the accessibility of cosmetics.
Surprise with different products that help in daily care and allow you to look radiant.
To use manufacturing techniques that preserve all the properties of the raw materials used in the products.
To strongly defend the idea of a clean and pollution-free planet, which is why they use recyclable and environmentally friendly materials.
Thanks to their philosophy, their production and quality of the brand, there are many magazines that talk about the wonders of their products, you can find reviews in Hola magazine, Glamour, Woman, Clara and others.
Discover Arganour products in your nearest Novavenda supermarket!